---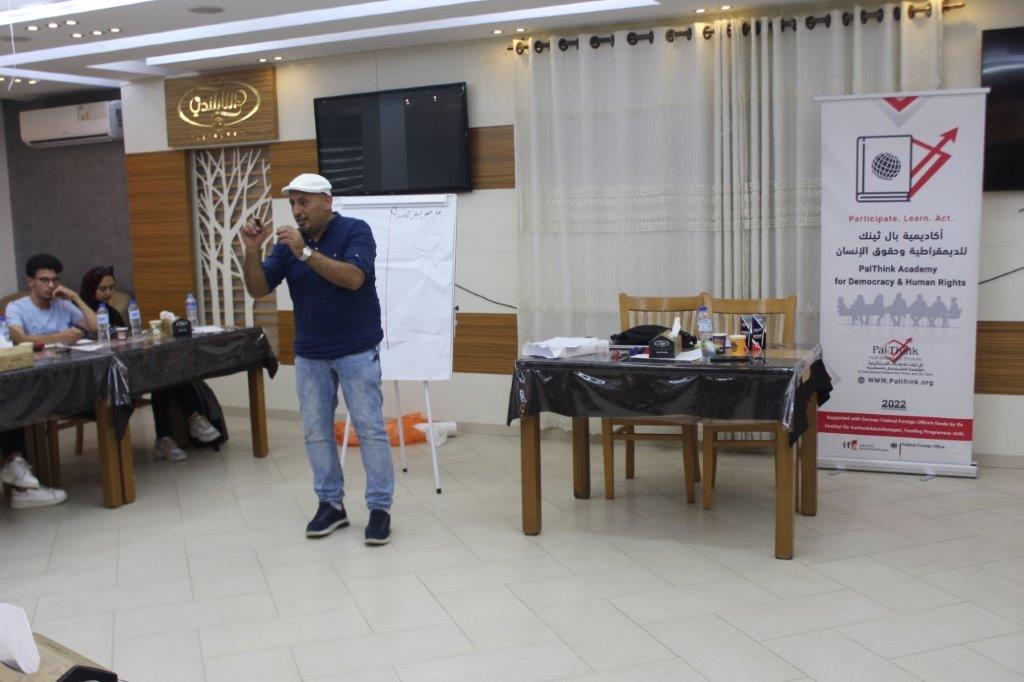 Pal-Think has held a research writing skills training session for members of the Democracy and Youth Dialogue Forum as part of the Academy of Democracy and Human Rights project's monthly sessions.
Given by Yahya Qaoud, a political science and public policies researcher, the training session discussed scientific research methods, tools, and approaches and how to use them in writing research papers on democracy and human rights issues.
The session also discussed the importance of research, writing, and knowledge accumulation for Palestinian youth in terms of forming and expressing personal opinions according to sound research writing methodologies, regardless of the topic of research and the type of scientific production (article, scientific paper, research, or study).
The training session aims at developing the forum members' research skills and creating a generation of young researchers, who are able to present their issues and problems in a sound manner according to scientific principles and methodologies.
The participants discussed their individual and collective thoughts, which are expected to be developed throughout the upcoming training sessions in August. Their ideas will be developed into research papers and published in the upcoming issues of the Academy Journal, issued periodically by Pal-Think for Strategic Studies.