Policy Analysis Paper | Towards Effective National Policies to Confront Hate Speech in Palestine
---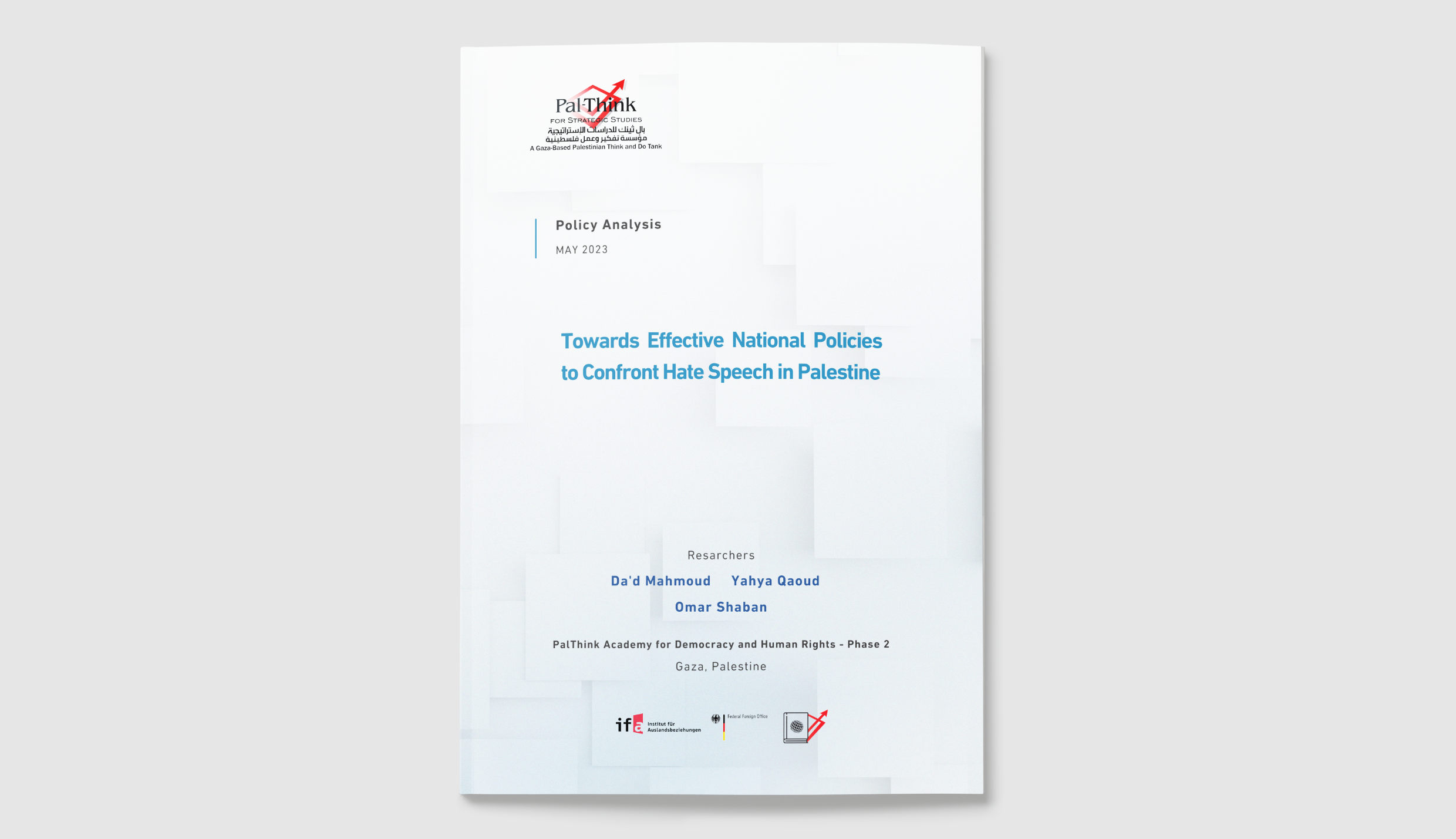 The paper presented the political problem and its causes, which are the Israeli occupation, political division, social culture, weak technology usage ethics, and the lack of clarity in the definition of hate speech in the Palestinian context despite the existence of a set of laws and presidential decrees that partially address some aspects of hate speech such as violence, defamation, and incitement.
The paper traced the policy problem based on standards for measuring hate speech, set by the General Commission for Human Rights. It also monitored the most prominent political and social factors exacerbating hate speech in Palestinian society and during which periods.
The paper presented three complementary policy alternatives: raising awareness of the seriousness of hate speech, which requires an integrated and sustainable work system, education using social media, and monitoring and reporting hate speech; building a comprehensive programmatic plan (hate speech is everyone's responsibility), which provided policies for formal and informal institutions and the private sector; and creating a special national guide for hate speech, through which legislation and executive regulations are drawn up, criminalizing its promoters, and deterrent legal measures are taken against them.
---
Download