---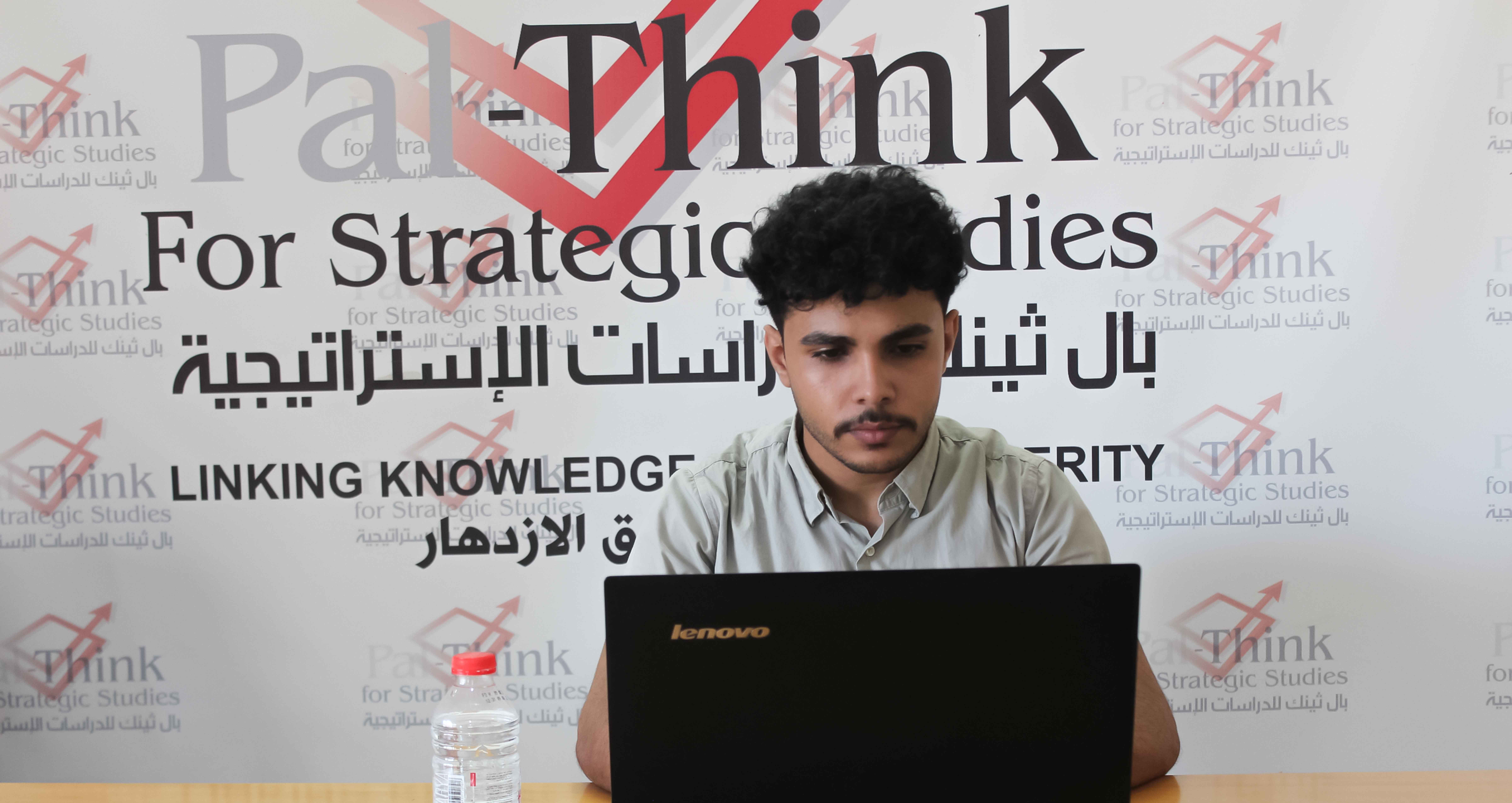 Ameer Hasanain, a Life Changing Experience
This is Ameer Hasanain, a 20 year old university student, living in a rural city called Rafah in the southern area of Gaza strip.
One day I was browsing my internet and I found an application for Pal-Think's program about disseminating democracy concepts. I knew how important it will be to participate so I applied for it, but never expected to be reached out.
A few days later, Pal-Think contacted to inform me that I was selected to participate in the program. I was really thrilled for being selected especially that I knew that more than 300 applications were submitted to them, which shows how young Palestinians are eager to participate in the fields of democracy and to work for a genuine democratic reform, so I decided to seize this opportunity.
‌I remember going there for the first time, I remember being the youngest guy in the program and probably the least experienced, and from here, all of a sudden experience, changed my entire life
I began to improve myself; I concentrated in the courses, looked up the things I didn't know, practiced my tongue to talk more about the things I know.
At the end of the 7 days course, we were asked to make raising awareness sessions to educate our society and I made 2 of them which taught me a great dose of knowledge and many skills like public speaking, creative writing and debate skills.
But this it's not the end, when Pal-Think discovered I am good at English language they embraced me and meant to exert my English in something really fruitful. They facilitated 3 meetings with international diplomats and invited me to join. The first meeting I've ever attended was with the Belgian ambassador who I talked to him directly and conveyed the Palestinian message in a nice mannered way. The second one was with the German ambassador Mr. Owcsa Oliver, who I and my friends recommended realistic strategies in order to develop the Palestinian fragile situation. Meanwhile, Mr. Omar Shaban, Pal-Think's director, nominated me to engage in a meeting with over 10 American senators from all over the United States. I spoke about life in Gaza as representative of Gazan youth and stressed on the basic needs of Gazans: "the right of movement and the right of self-determination". These opportunities made me a completely different person who is more self-confident, more socially interactive, and a person who has something meaningful to tell.
Engaging in Pal-think environment made me so clued up on tons of skills among them were research skills, reports writing, translation, coordination, and leadership.
The skills mentioned above made me a fully qualified young leader in society. To expand, due to these skills I felt confident to apply for an exchange scholarship called "Global UGRAD" which is a program designated for student leaders to spent 1 semester in one of the U.S universities. The scholarship includes community development courses, genuine networking with the international community, and cultural enrichment. I won the scholarship and hopefully, I will travel this august.
Candidly, my experience in Pal-Think is more likely to be an eye-opening one that can incredibly turn the course of my life.