---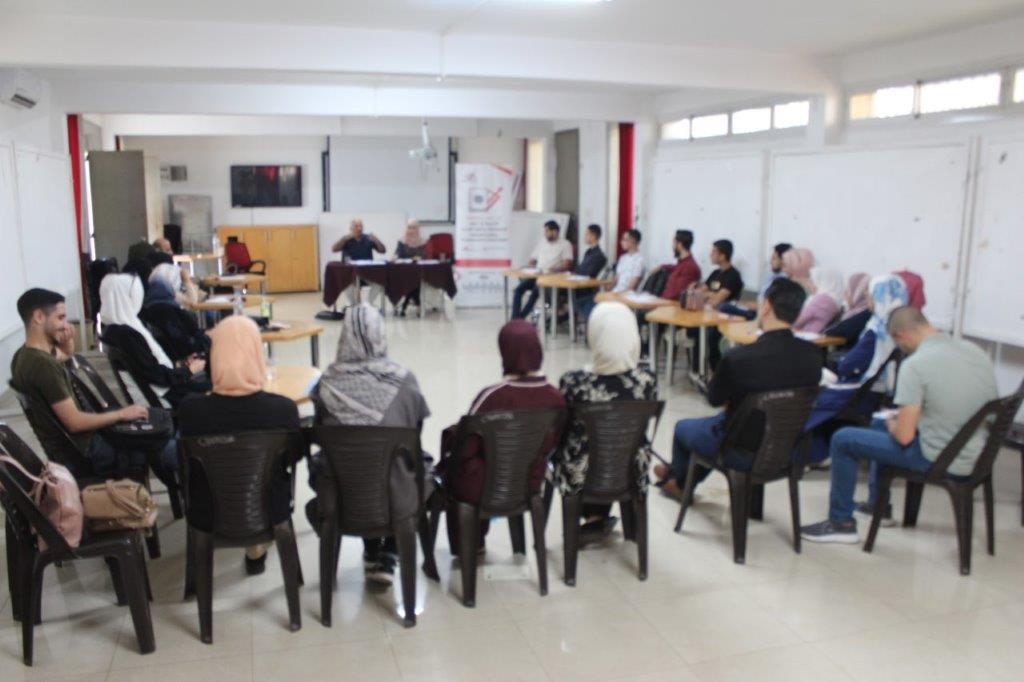 Pal-Think for Strategic Studies gathered the members of the Democracy and Youth Dialogue Forum in a discussion session on Thursday at the Christian Youth Association in Gaza to discuss a research paper entitled: "Palestinian Youths' Lack of Participation in Reconciliation Efforts: Causes and Repercussions." The paper was prepared and presented by forum member Nourhan Tabatabi, and it comes as part of the Pal-Think Academy of Democracy and Human Rights project.
The meeting was facilitated by Yahya Qaoud, a political science and public policies researcher, saying: "Pal-Think continues to support youth visions and future aspirations in all fields, whether through civil and political education or by enhancing their entrepreneurial and creative skills."
The researcher presented a number of reasons why young people are absent from reconciliation efforts, most importantly the fact that they are silenced, overwhelmed by social and economic problems that unemployment rates reached unprecedented levels, and unable to participate in the democratic process and elections.
The paper was concluded by recommendations that would strengthen the role of Palestinian youth in society through building a clear youth vision and a common methodology that would enable them to form a pressure force on decision-makers to achieve unity and expand the role of civil society institutions to strengthen the personality of the younger generations who did not practice democracy and elections.
The participants discussed the paper and presented a wide range of ideas. Muhammad Al-Zaza's intervention focused on the importance of intellectual mobilization of young people so that they understand their demands by sound legal methods, and the importance of giving up factionalism for the sake of the national youth demands. As for Osama Naim, he spoke about the youth's problems at home and abroad in the light of the absence of any real solutions from the Palestinian leadership.
It is worth mentioning that PalThink continues to hold sessions that present visions and ideas that have crystallized in research papers in the Democracy and Youth Dialogue Forum, one of PalThink's main activities and part of Pal-Think Academy Project for Democracy and Human Rights.