---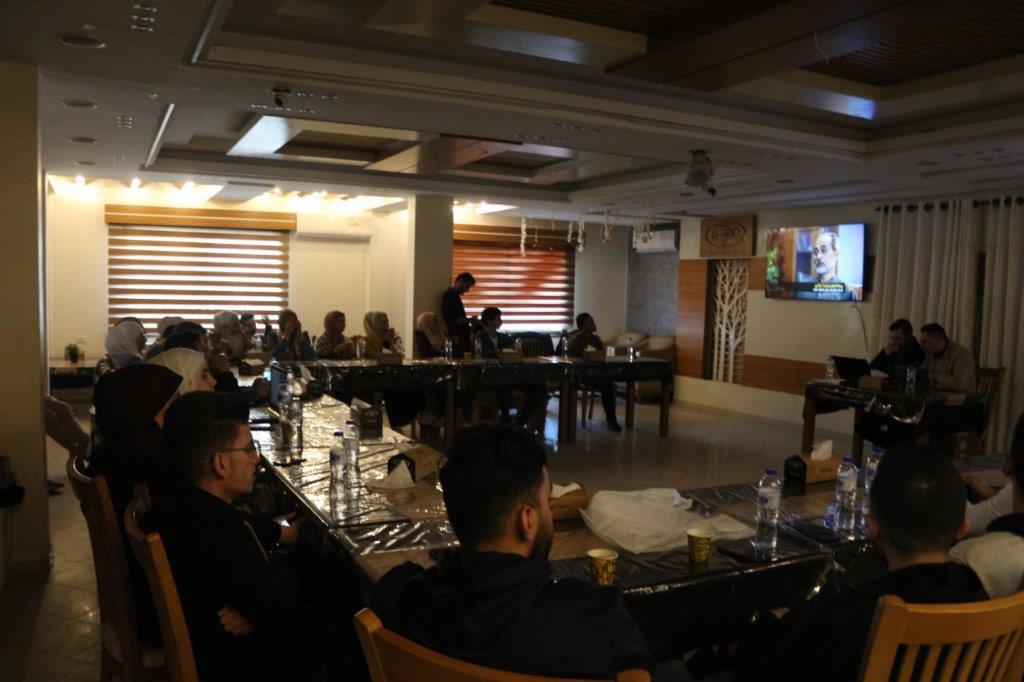 PalThink's Youth Forum for Dialogue and Democracy organized a film-screening activity, which mobilized over 50 youth participants to discuss a film entitled 'Malaysia Rise: A Leadership Vision Transforming a Whole Nation'. This event was within the activities of the PalThink Academy for Democracy and Human Rights project, supported by the German Federal Foreign Office's funds by ifa's Funding Programme zivik.
Mr. Mahmoud Naouq, a youth human rights defender and activist, led the activity through which he emphasized the significance of disseminating the values of dialogue, discussion, and democracy among the Palestinian youth. He continued highlighting PalThink's consistent work to promote tolerance, positivity, and inspiration among youth.
The activity aimed to establish a ground for the young participants to learn from international experiences in achieving sustainable social, economic, and political development. Therefore, the participants dive deeper into finding innovative solutions for the protracted issues that their communities have been facing. In the film, the Malaysian experience highlighted how the country moved from conflicts to national reconciliation and reunification.
After watching the film, the participants were given a space to share their thoughts. 'The positive transformation in Malaysia started gradually from what can unify the nation and sustain peace, leaving behind all deadlocks to peace and democracy to continue building and developing a better future; this is what we need in Palestine' Aya Khufaja said. In addition, Ashraf Sukar said, 'The Malaysian experience combated corruption, empowered women in the economy and community, and sought to avail natural resources, which can be of great use to the nation. We must apply policies and regulations in the Palestinian community that call for development and sustainable prosperity.'
In conclusion, the participants expressed their ultimate excitement about more activities of this kind because they contribute to building a mutual understanding among the youth, revisiting exciting topics, and giving safe spaces for the freedom of expression.